what's about to happen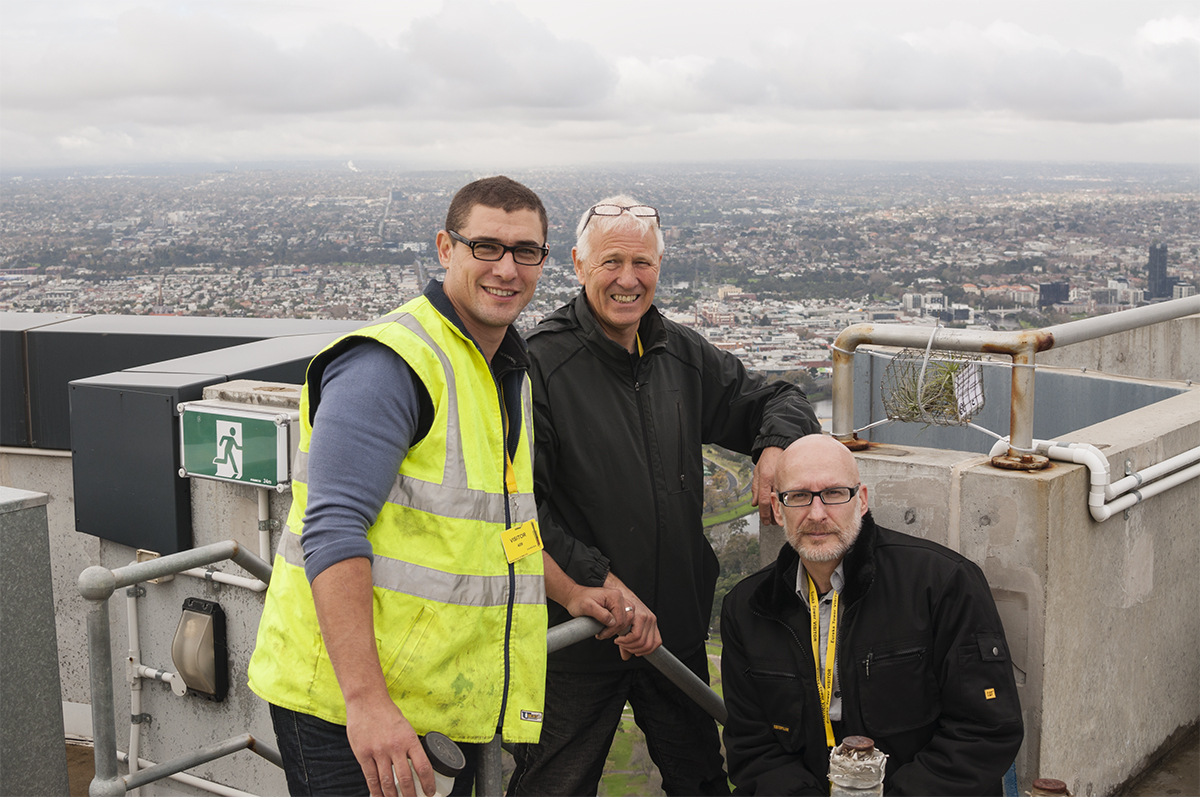 Plants atop Eureka Tower level 92
17 June 2014. Today we installed some Tillandsia plants in wire cages wired down to fixing points at four locations on Melbourne's tallest building Eureka Tower. Plant cages were installed at level 56, 65, 91 and 92.
Following the success of the Airborne installation of 8 suspended rotating air plant sculptures as part of the Melbourne City Arts Grants Program 2013, where the plants were suspended with no auxiliary watering for 14 months through record heat and long dry periods in central Melbourne we decided to push the plant installation to new heights. Unlike current vertical gardens the plants works offer soil and maintenance free installations.
These are experiments to see how the plants grow at such a height from the ground. As far as I know the tallest plant install on a building in the world - from what I can make out the tallest is Bay Sands Singapore at 55 stories so it is a significant step upwards and opens the a new way of incorporating plants on high rise buildings.
A series of publish on demand books have finally been published to coincide with the Deakin Uni show - you can check these out at PUBLICATIONS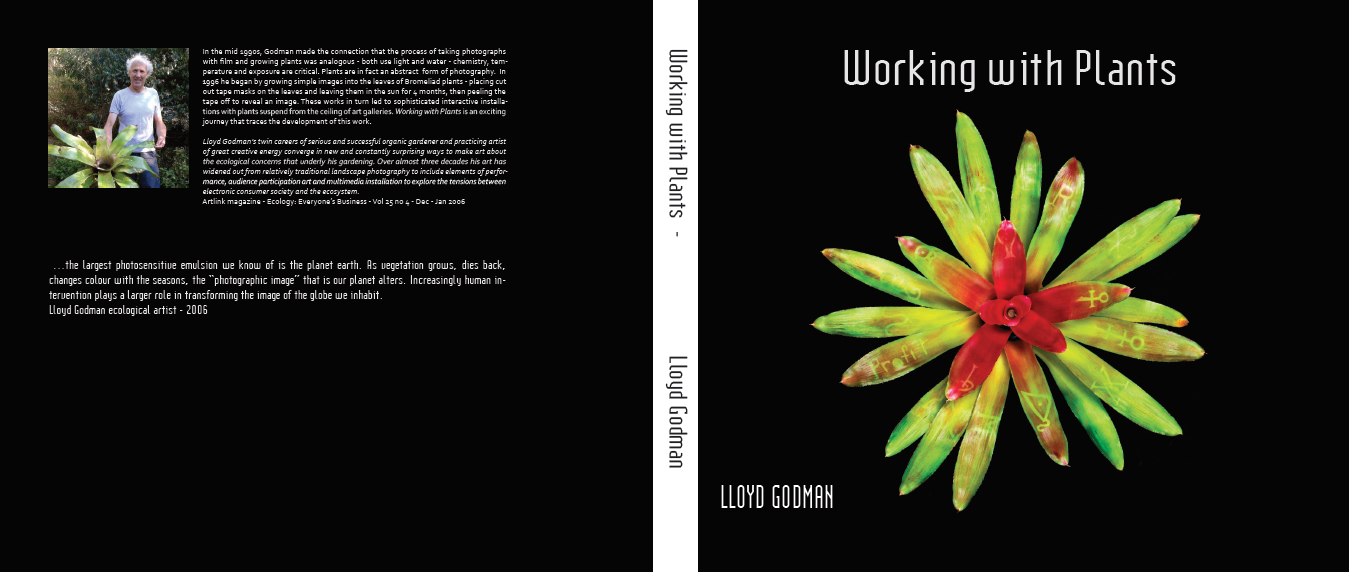 Posted 6 Feb 2014
Deakin University Art Gallery

Lloyd Godman: 11 sep - 18 oct 2014
A PHOTO: synthetic pathway
Lloyd Godman: A PHOTO: synthetic pathway traces the evolution of the artist's practice from traditional photographic techniques through to his innovative suspended rotating living air plant sculptures. Through parallel practices as artist and organic gardener, and making a connection between photosynthesis and the role of light in photographic practice, Lloyd Godman presents living plants as 'super-sustainable' sculptures. There is a strong environmental thread that binds his diverse oeuvre then opens a portal to conceive the planet as a 'giant living abstract photograph' with a consequential shift from environmental art as comment to environmental activism.
Curator: Leanne Willis, Deakin University.
Curator and artist talk: Wednesday 10 September, 5.30 pm
Exhibition launch: Wednesday 10 September, 6.00 pm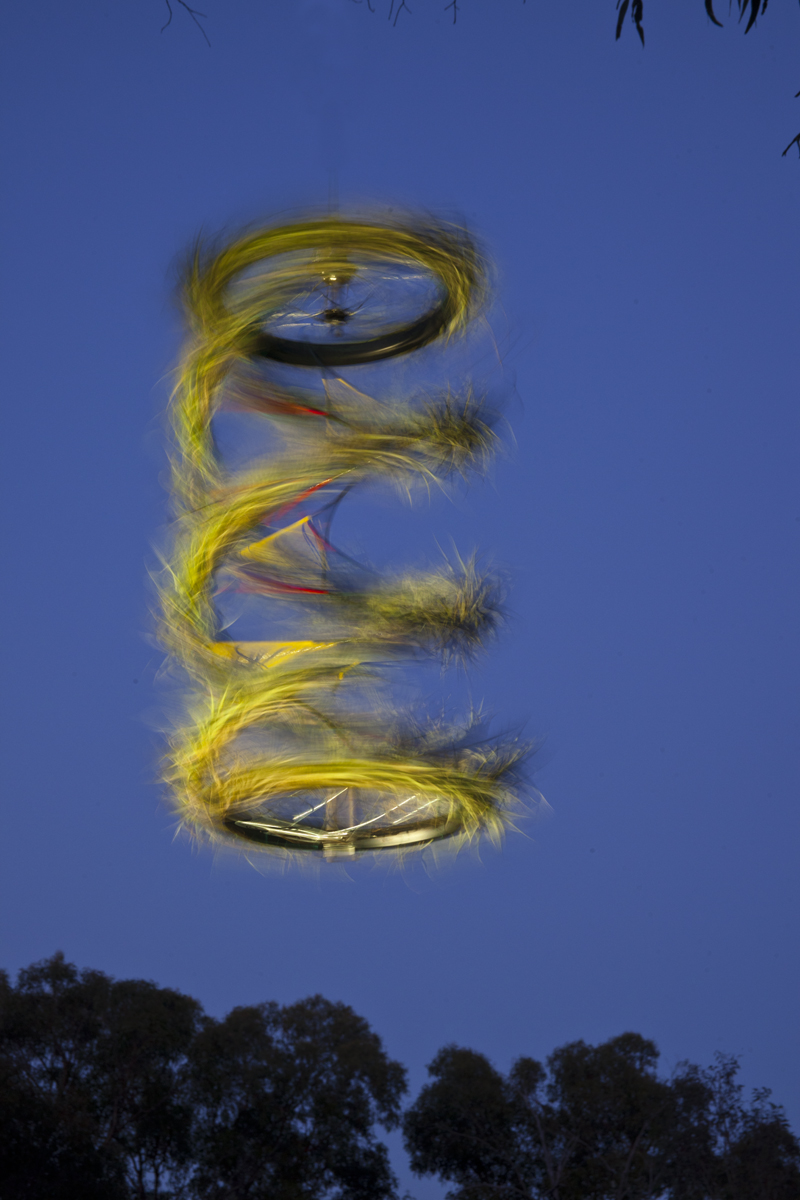 Lloyd Godman - Nature reclaims the Helix, 2012 (detail)
Recycled bicycle wheels steel, Tillandsia plants – super sustainable rotating
Tillandsia air garden, ecologically active art
Dimensions: Variable – H 80 cm, Diameter
50 cm
11 sep - 18 oct
Deakin University, Melbourne Burwood Campus (Building FA)
221 Burwood Highway,
Burwood Vic 3125. Melway ref 61 B5.
T 03 9244 5344 F 03 9244 5254
E artgallery@deakin.edu.au
W deakin.edu.au/art-collection
Administration open weekdays only.
Gallery hours
Tuesday–Friday 10 am–4 pm Saturday 1 pm–5 pm
Gallery closed on public holidays. Free entry.
Deakin University Art Gallery
Installed my work for Artists Emerge at WTC - opens world Trade centre Atrium gallery, 18-38 Siddeley St Melbourne 16 July 5pm - 7.30pm - love to see you there - Hope you can make it! Exhibition runs to 24 Aug 2014.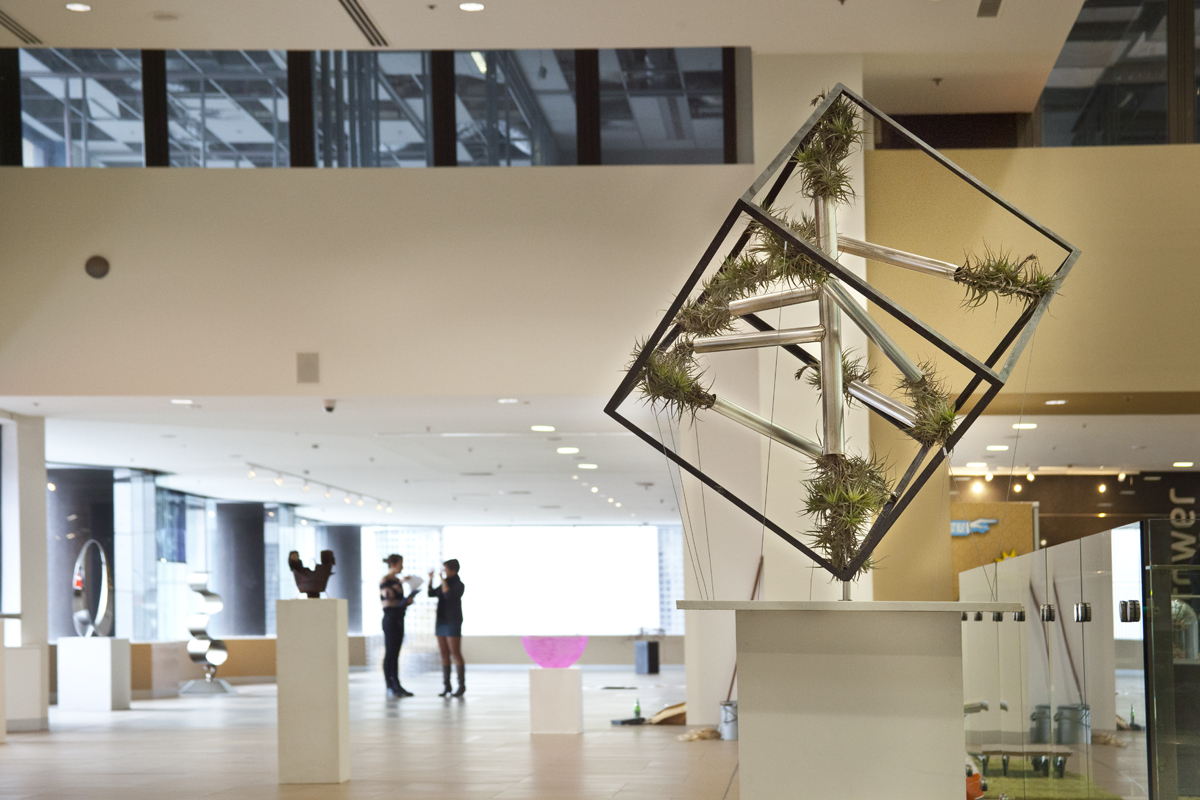 What's happening
NEWS Jan 18 2014
Airborne, a series of 8 super-sustainable suspended rotating air garden sculptures installed in Melbourne in early Feb 2013 have taken the current 100 year heatwave in their stride and without a single drop of water!  The living plant sculptures had already withstood, the heat and long dry period of last summer, the wild winds, rain, etc, of winter.
These works incorporate Tillandsia air plants that can withstand hot dry conditions and unlike vertical gardens that require constant water reticulation, these air gardens  have no auxiliary watering system. The plants take all their water through small cells called trichomes from the atmosphere. Unlike vertical gardens that require regular maintenance and replanting these living sculptures continue to grow and can be harvested every few years or so. This creates a living a resource to create new works from.

Airborne is supported by the City of Melbourne, through the Arts Grants Program 2013 and will remain installed until April 2014.
Posted 14 Dec 2013
Melbourne ecological artist unveils living building materials
Air gardens feature in the South China Morning Post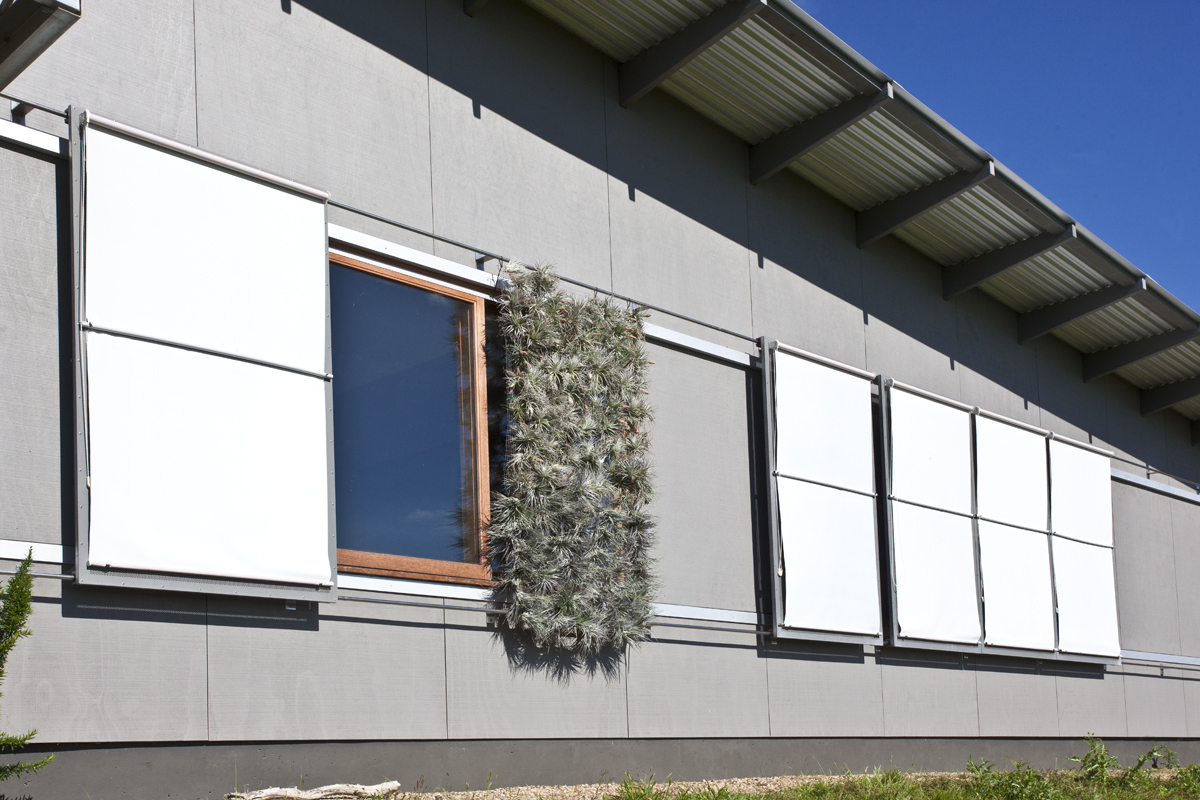 Posted 3 Oct 2013
Deakin University have purchased one of two copies of the Entropy randomized projection., which is on permanant disply in the entrance to the new Deakin Univetrstity Libray development at Burwood, Melbourne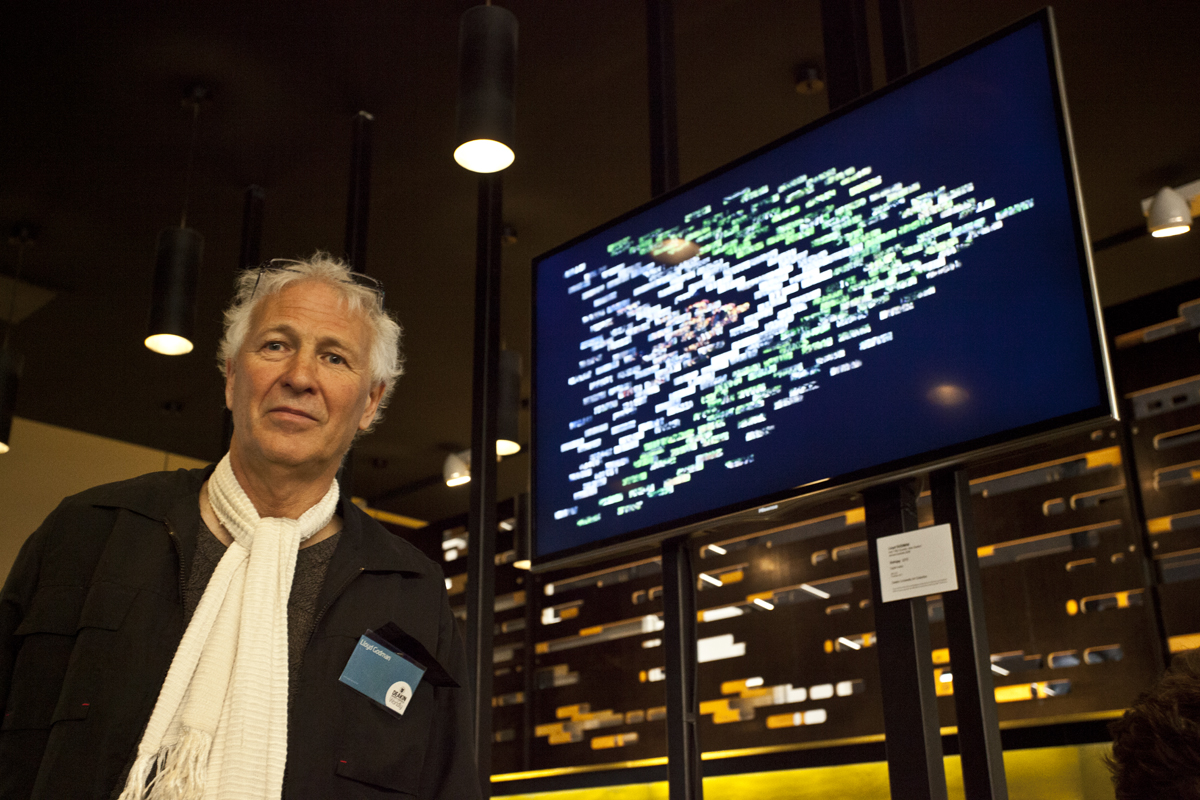 Posted 3 Oct. 2013
Lloyd's plant works features in an article in the latest issue of Austarlian Hardware Journal, written by John Power
What's happened
Posted 29 June 2013
Some of Lloyd's photographs of the Rolling Stones shot at the Western Springs Concert New Zealand - 1973 are to be published in a forth coming book
Title: Rolling Stones Gear
Author: Andy Babiuk & Greg Prevost
Imprint: Backbeat
Format: hardcover, 9 X 12, 500 pages
Print run: 5,000
Price: $60.00 US
Pub date: October, 2013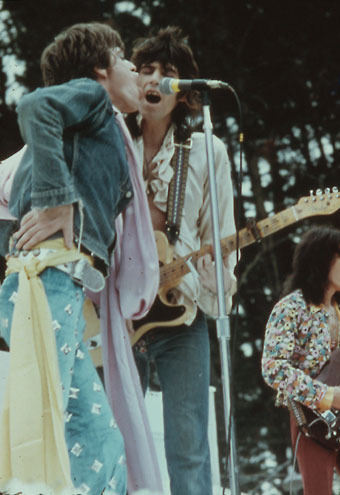 Posted 29 June 2013
4 new air gardens to be installed mid July As part of the MCC Art Grants Program for 2013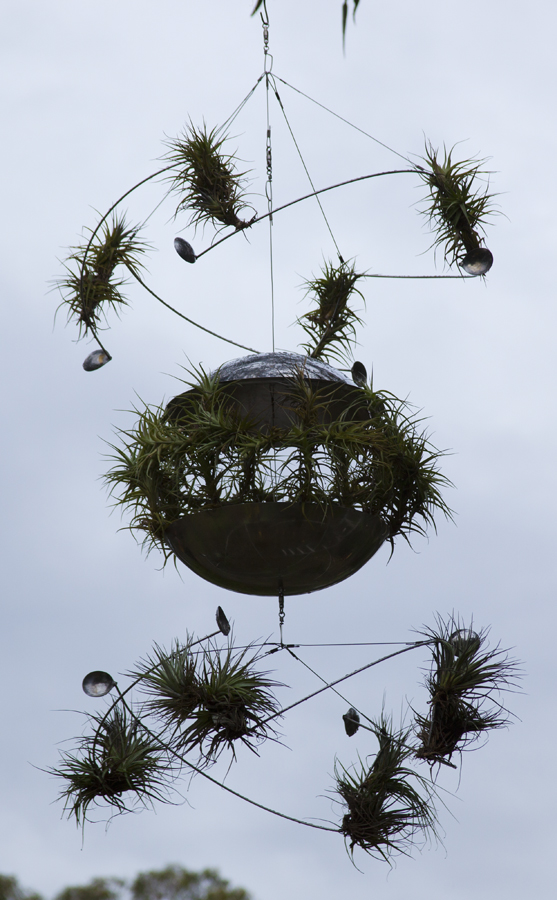 Airborne features in Greenplaces magazine, Issue 91 March 2013 World's first rotating air gardens debut in Melbourne.
Greenplaces magazine gives new about the green places in the UK
2nd May 2013
Airborne is located on the growingmap
View the site and offer a comment!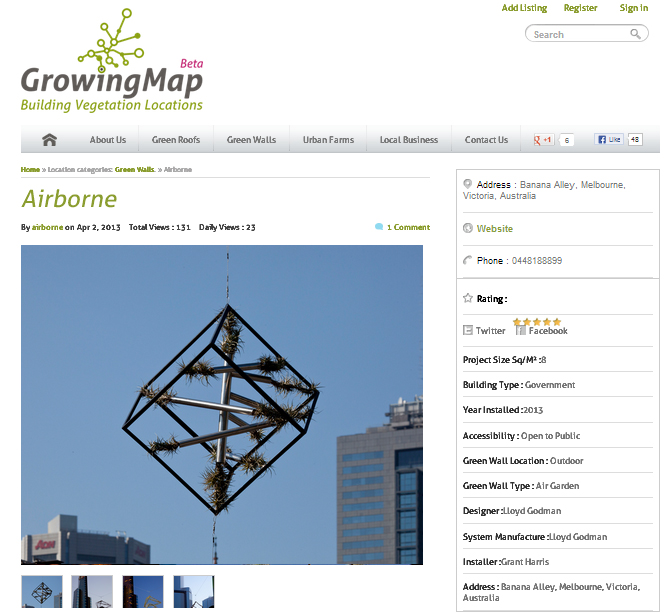 Green Roofs, Green Walls and Urban Farms are sprouting, changing the world around us.
The GrowingMap project is an open platform, which allows users to add location-based information of green roofs, green walls and urban farms.
Posted 2nd May 2013
Large Last Rivers Song Mural photographs donated to Central Stories Museum at Alexandra.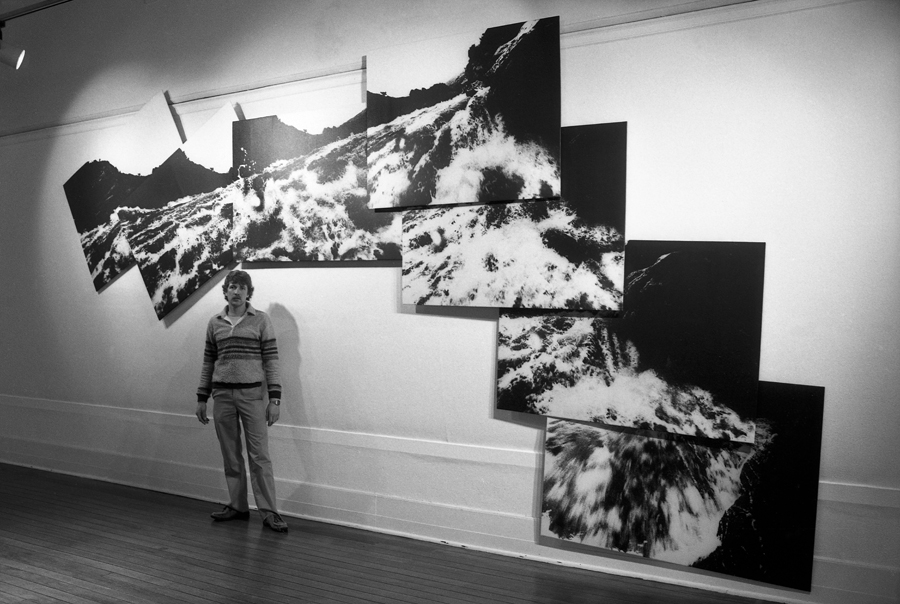 Lloyd is excited that the 23 large photographs that make up the the 5 composite murals will find a new home close to the River they portray. Thanks to Bill Dacker & Barrie Wills for help in negotiating this.
16 Feb 2013
Airborne features in
The Scandinavian Architecture blog
DZine Trip online design Magazine
Pratt Center for Sustainable Design Strategies - Aug 10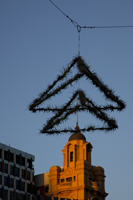 Posted 12 Feb 2013
As part of the MCC Art Grants Program for 2013 Lloyd has just installed the worlds largest series of rotating air gardens.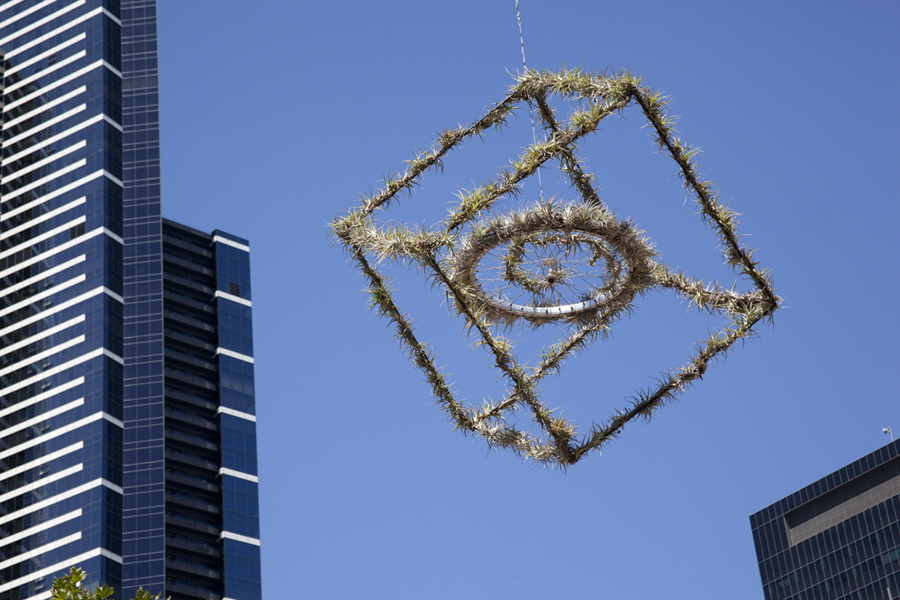 Mock up of air gardens for the MCC Art Grants Project
Some works will be part of the Sustainable Living Festival
Sustainable Lens Radio show
listen to the podcast now online -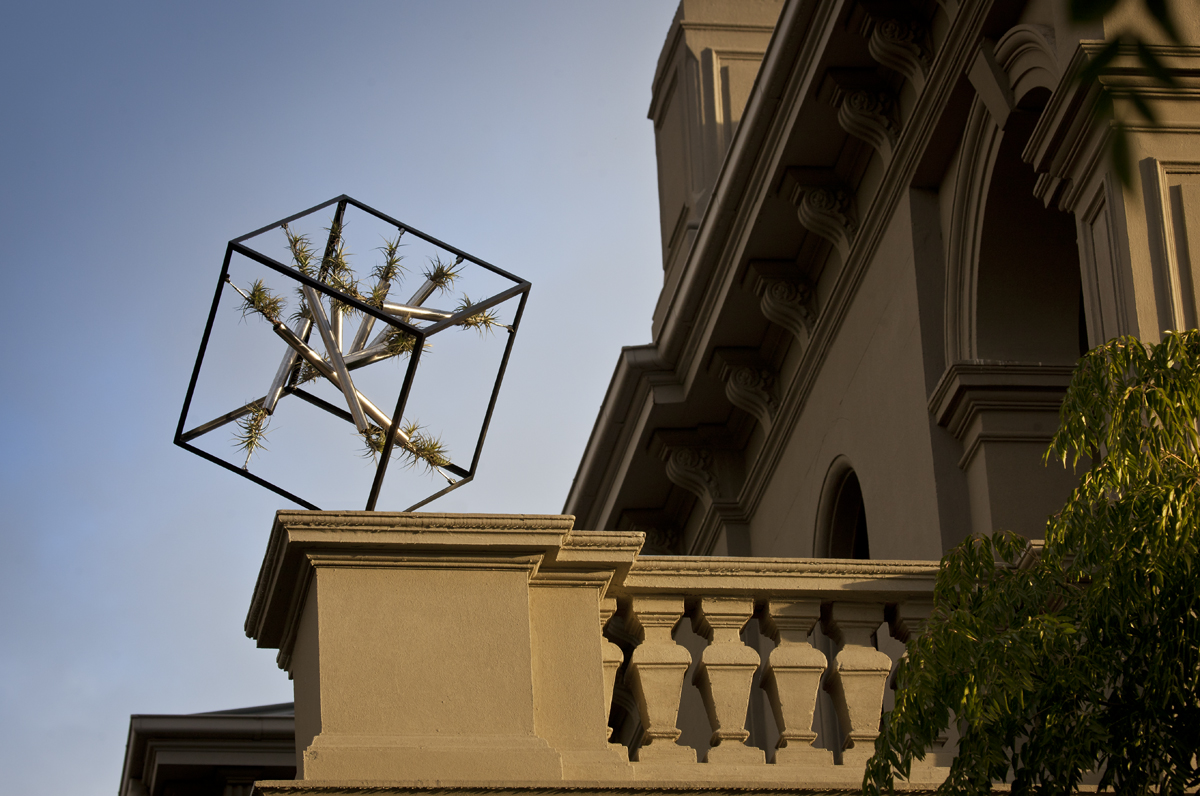 On a recent trip to Dunedin NZ , Samuel Mann asked me for an interview for Sustainable Lens Radio show the only time I could manage was 7 am.
Samuel Mann interviews Lloyd Godman on his recent air plant work -
Catch it live - Otago Access Radio (Dec 27, Thursday NZ 7-8pm 105.4FM/1575AM in Dunedin).
- http://sustainablelens.org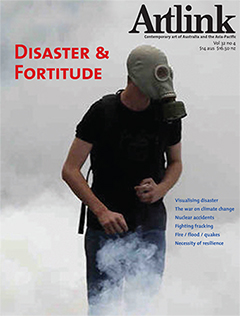 Posted 13 Sept 2012
Lloyd's works features in an article in the latest issue issue - Disatater and Fortitude - of Artlink, written by Helen Mc Dondald. The article will centre on the Last Rivers Song, Entropy and new plant works.
Contact lenses: Lloyd Godman's ecological art
Helen McDonald
New Zealand-born ecological artist, Lloyd Godman, who now lives in Australia, has in his own determined way for over thirty years, pondered and acted upon questions of how aesthetics might be involved in creating sustainable solutions to environmental problems. Historian Helen McDonald uses eco-critic Timothy Morton's notion of ambient aesthetics to examine three of Godman's multimedia projects.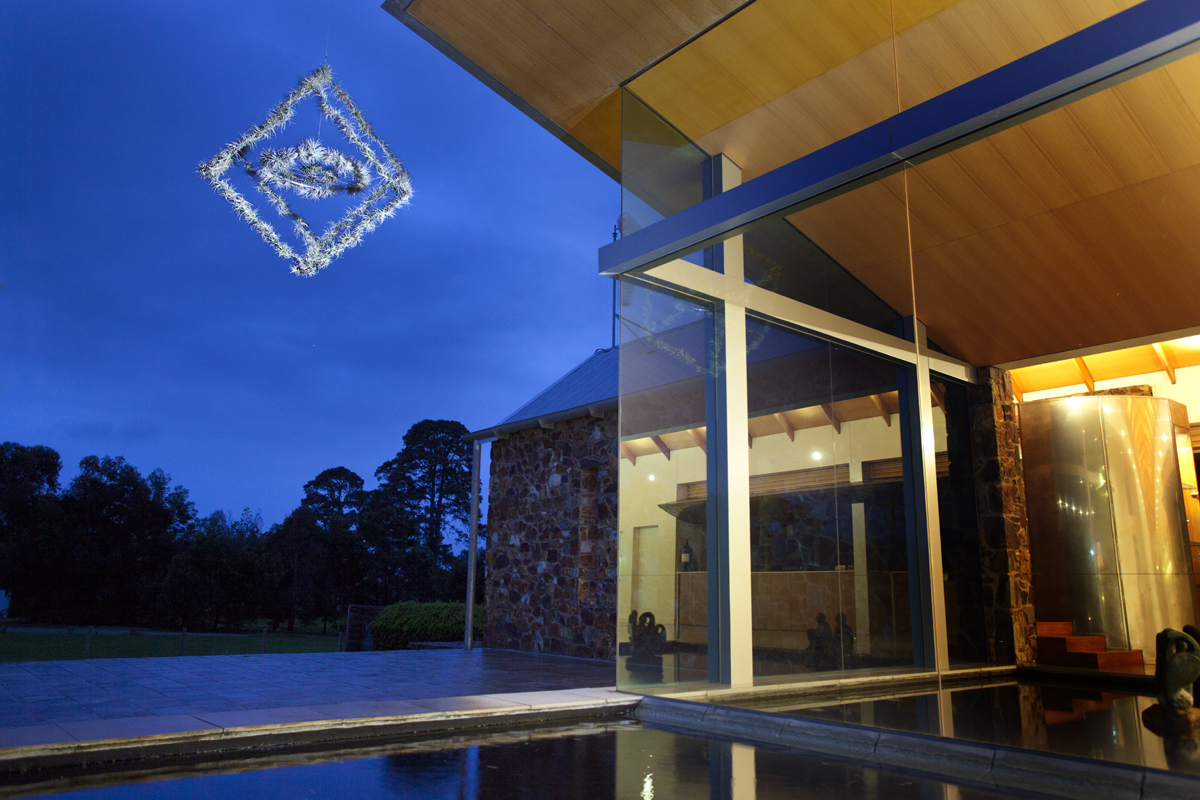 Atmocycle I Installed at Yering Station for the 2012 Yering Station Sculpture Award -
28 Oct - 2 Dec 2012
Opening 2pm 28 Oct 2012
Posted 13 Spet 2012
Atmocyle, rotating air garden selected for the Yering Station Sculpture Award 2012 - this will be installed from mid Oct 2012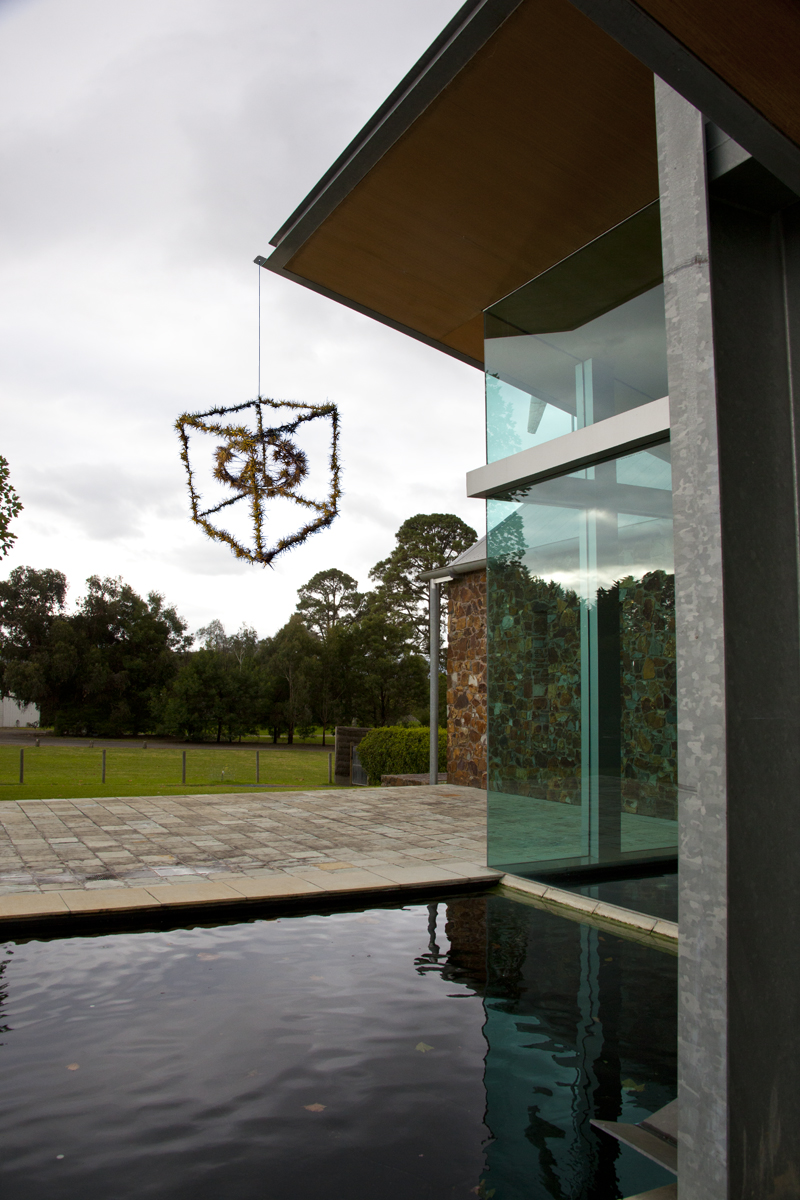 Moonee Valley Weekly, Artist's in the growth business, BY ROBERT FEDELE, 08 May, 2012 12:00 AM
30 March 2012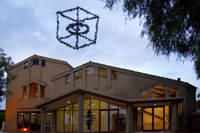 One of Lloyd's suspended air plant works, Atmocycle has been selected for an environmental exhibition award, ARTECYCLE Incenerator Gallery, Moonee Ponds, Opening Thursday 17 May, 2012
6-8pm
Exhibition Dates Thursday 17 May - Sunday 8 July, 2012
Incinerator Gallery 180 Holmes Rd Moonee Ponds Vic
Posted March 23 - Lloyd is currently in Perth working on a project for Spark_Lab Program - PICA Perth - with  James Berlyn and sound artist Tristan Parr (of Decibel)
There is a  performances scheduled for June 2012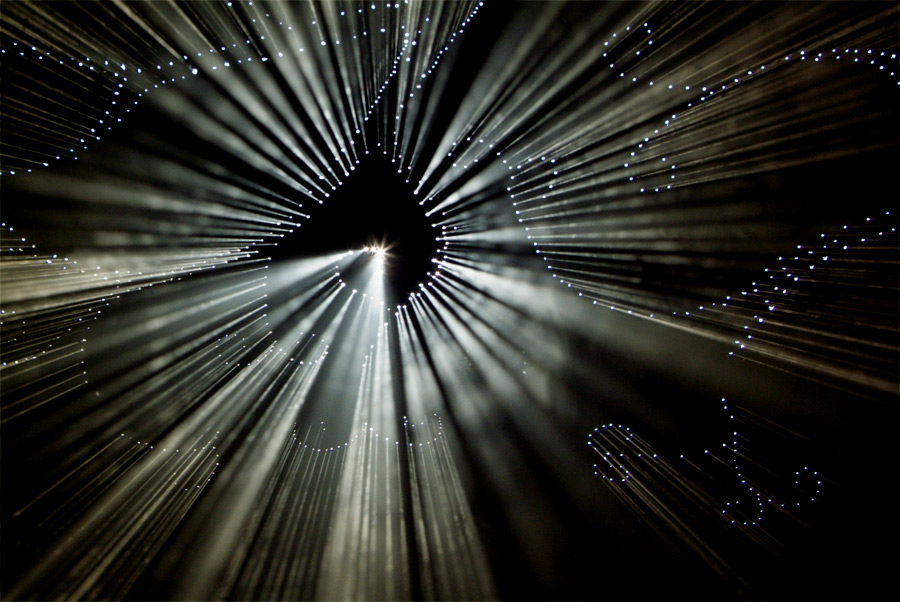 Posted 13 Sept 2012
Posted15 May 2012
One of Lloyd's Atmocycle works has been selected for the Skillset's Flannery Centre Art Prize 2012
The Flannery Centre, 341 Havannah St, Bathurst, 2795
Exhibition opens - Friday 25th May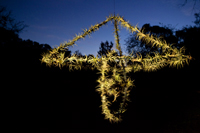 Posted 1 May 2012
SCOPE Galleries Art Award – Art Concerning Environment
Nature Reclaims the Helix pre-selected for the exhibition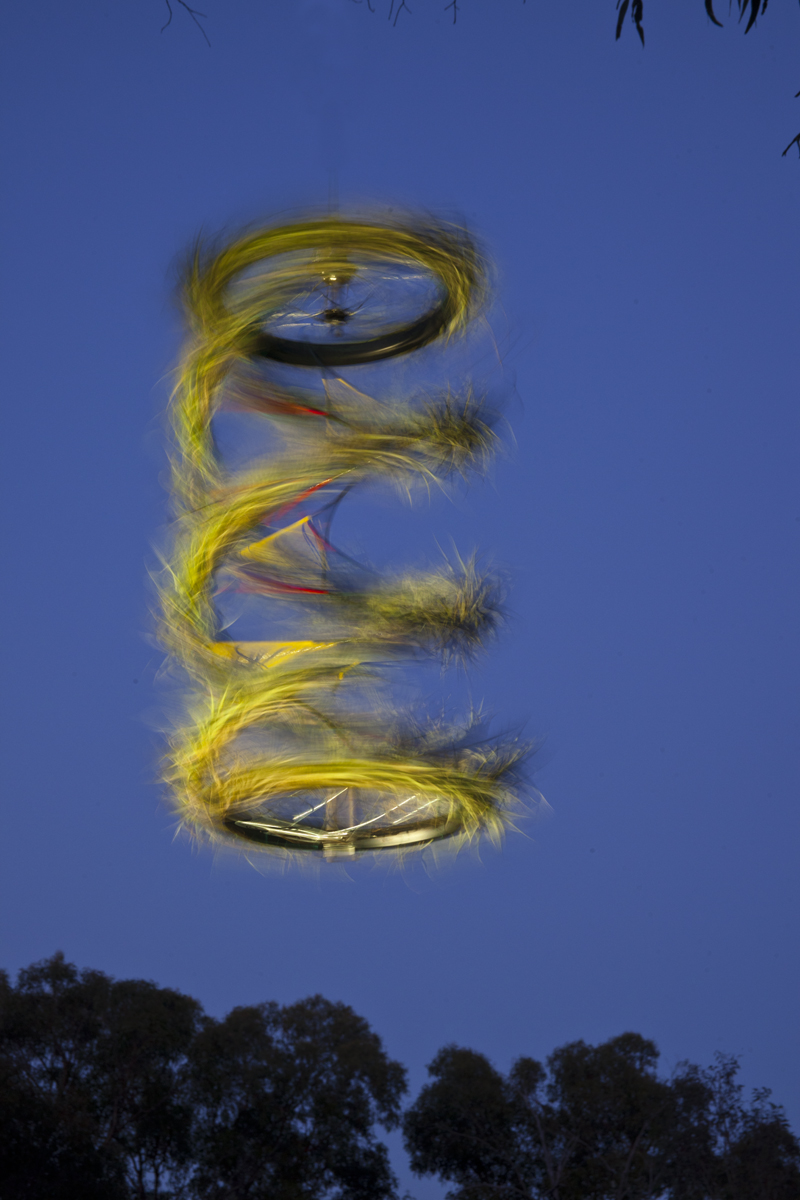 June 2 – July 1, 2012
SCOPE galleries
Director Dr Liza McCosh

38 Kelp Street Warrnambool
VIC 3280 Australia
P +61 3 55614758
M 0410464330  F +61 3 55615692
mail@scopegalleries.com
www.scopegalleries.com
Posted - March 27
Lloyd is working with Matt Blackwood on a proposal for a major Tillandsia living plant work - Stay tuned - More news to Come!
This is a $360,000 public art sculpture commission, there were 30 applications, Matt and Lloyd have been selected in the final 5. There are up to two commissions to be awarded.
Artlink IPad App about to be launched with a video on Lloyd's super sustainable plant works. Stay tuned - More news to Follow!
The Entropy Projection is installed at Bayside Arts & Cultural Centre untill 22 April.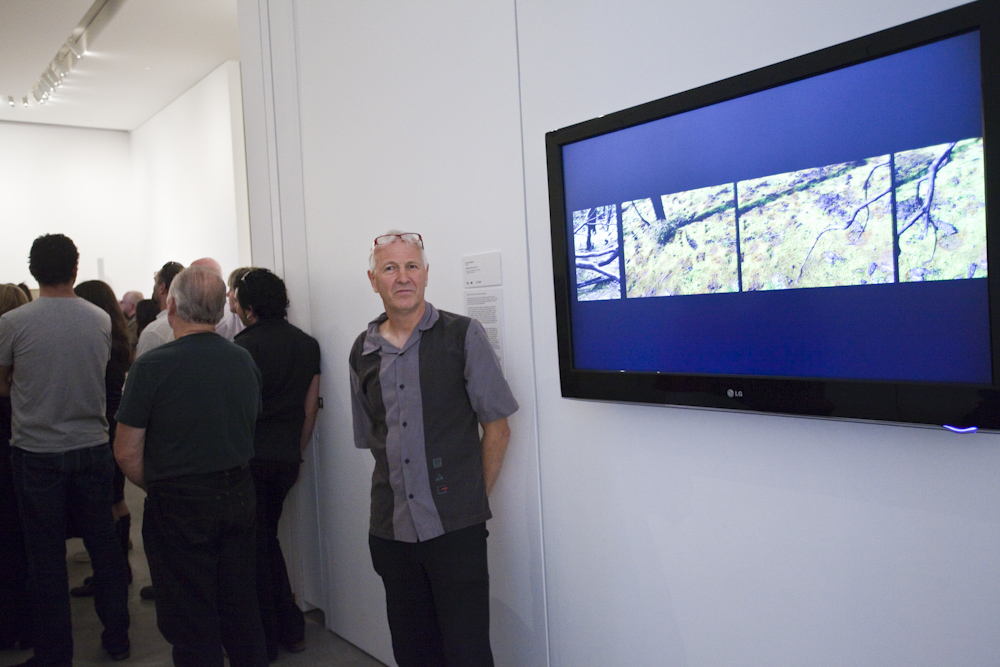 Posted - March 1- 2011 - Stay tuned - More news to Come!
Lloyd Has been invited to be part of
"SHADOW-LANDS": THE SUFFERING IMAGE
CURATED BY:
Gavin Keeney / Agence 'X'
HDR/PhD Student
Deakin University / Geelong
School of Architecture and Building
Faculty of Science and Technology
agencex@gmail.com
Mobile (61) 423 338 544
PROPOSED DATES:
April 18-May 18, 2012

VENUE:
Dennys Lascelles Exhibition Gallery
Alfred Deakin Ministerial Library
Deakin University
Geelong, Victoria
With The Last Rivers Song Sequence
The Entropy Projection is also installed from 4 May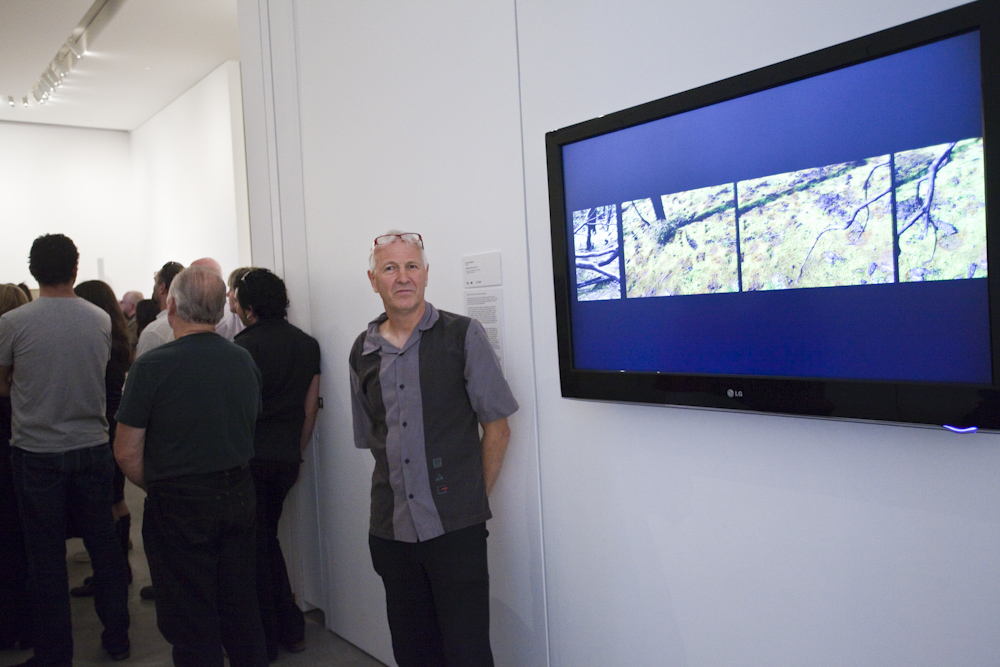 27 March 2012
Lloyd's work features on the home page of Lost in e minor