Resonance XXI
First Church is a much photographed Dunedin landmark, and at first it seemed impossible to relate the spire to sin. I had to explore the church from a variety of angles before I found the old lamp which appeared to offer a potential. As I framed the image the branches of the tree protruded into the top of the frame and two of the branches split down both sides of the spire like the legs of one of Baxter' lovers to complete the image.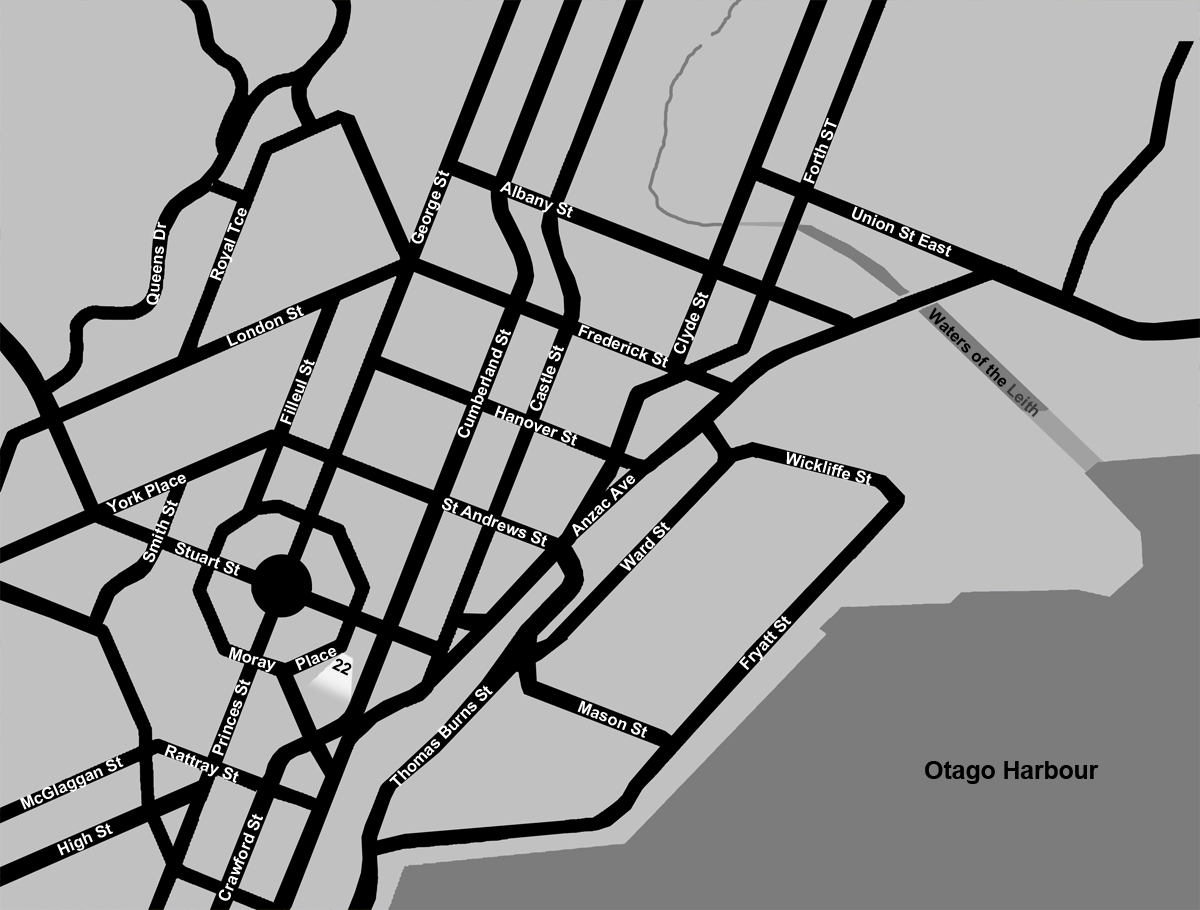 Map of Brighton indicating where the image Resonance XXII as taken from
James K Baxter - Poem references
Notes on the Education of a New Zealand Poet
What happened to that stupid sad young man...
Sin, said the First Church spire,
needling up to the Otago heavens of tombstone clouds