Resonance XXIV
If the sky is clear, the sun has just set for the day and the light begins to fade, water takes on a special glow, gathering all it can, the transformation is a luminous liquid. To get this image I had to wait for this time day and then wade out to the centre of one of the concrete weirs to set up the tripod. The shot is taken looking up the Water of the Leith is the Hocken building on the right.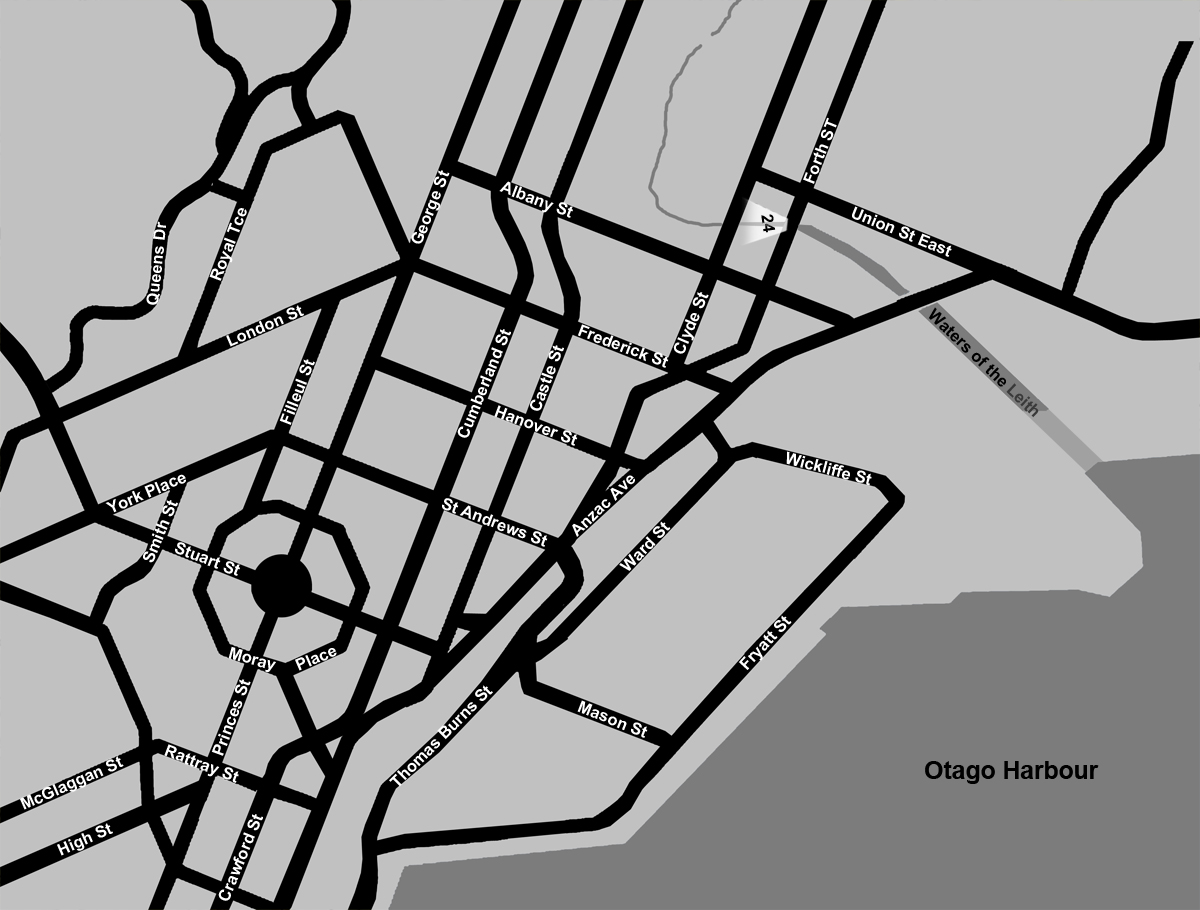 Map of Brighton indicating where the image Resonance XXIV as taken from
James K Baxter - Poem references
The Weirs 1960-62 CP 262
At someone's flat we had our first quarrel
Above the weirs, on the leith Stream's Bank.....
The muscled Leith water

Notes on the Education of a New Zealand Poet
But the Leith Stream,
the last and only woman in the world
Lulling the dead sky in her arms,
sighing under bridge and over weir
down to the crab-wet harbour
had nothing at all to say