Resonance XIX
Again, it was the images taken at the Raspberry Hut on the second trip in winter that were more successful. It was interesting that the hut still stands and apart from a different pile of fire wood and a thin layer of paint it appears untouched from the time that Baxter used it. The semicircular rock, the broken circle, surrounding the rock in the centre took sometime to find and seemed to relate to Baxter's ideas of barren friendship.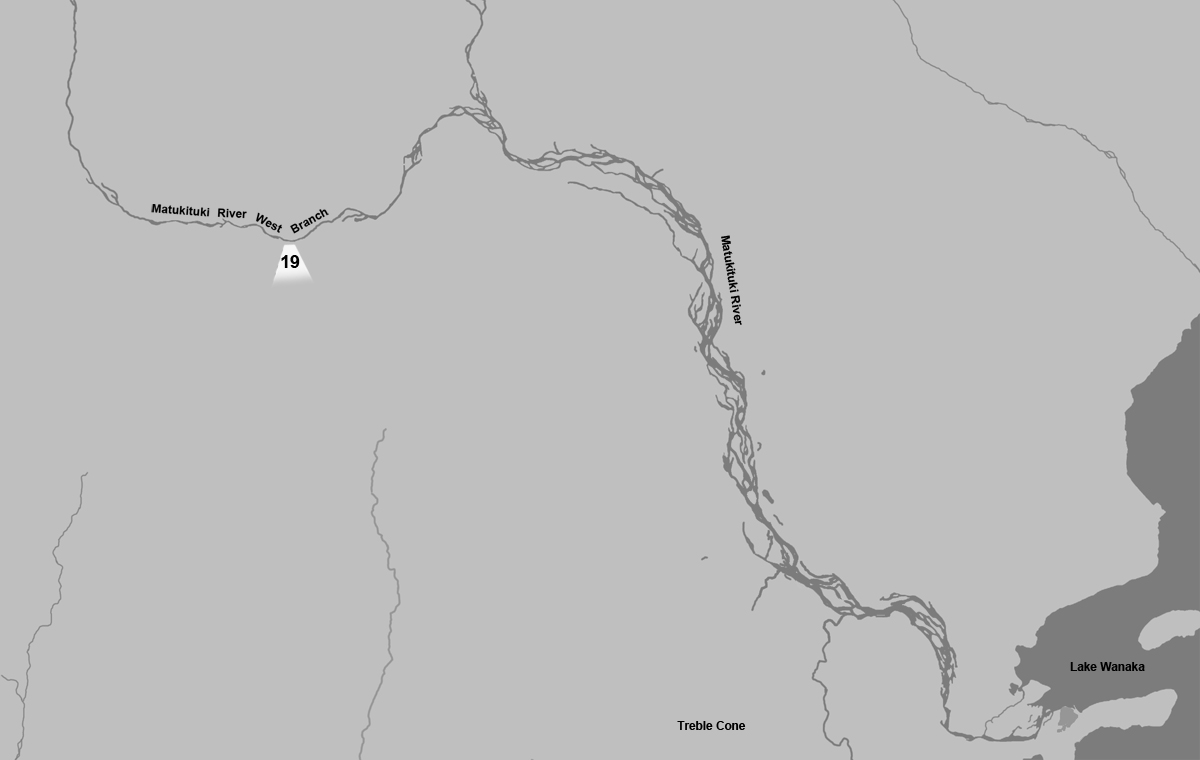 Map of Brighton indicating where the image Resonance XIX as taken from
James K Baxter - Poem references
Letter from the Mountains 1968 CP 515
But these nights, my friend, under the iron roof
Of this old rabbiters' hut....
And the rock of barren friendship, has now another shape....
Tears from faces of stone. They are our own tears.
---
At Raspberry Hut 1961 CP 236
The water from the mitred mountain.
The black mare of rock.

---
Temple Basin 1948 CP 75
Invisible multitude of the wind horses ranging
From Peak to mitred peak, from cloud to tumbling cloud