SoundZ - photographs of musicians - © Lloyd Godman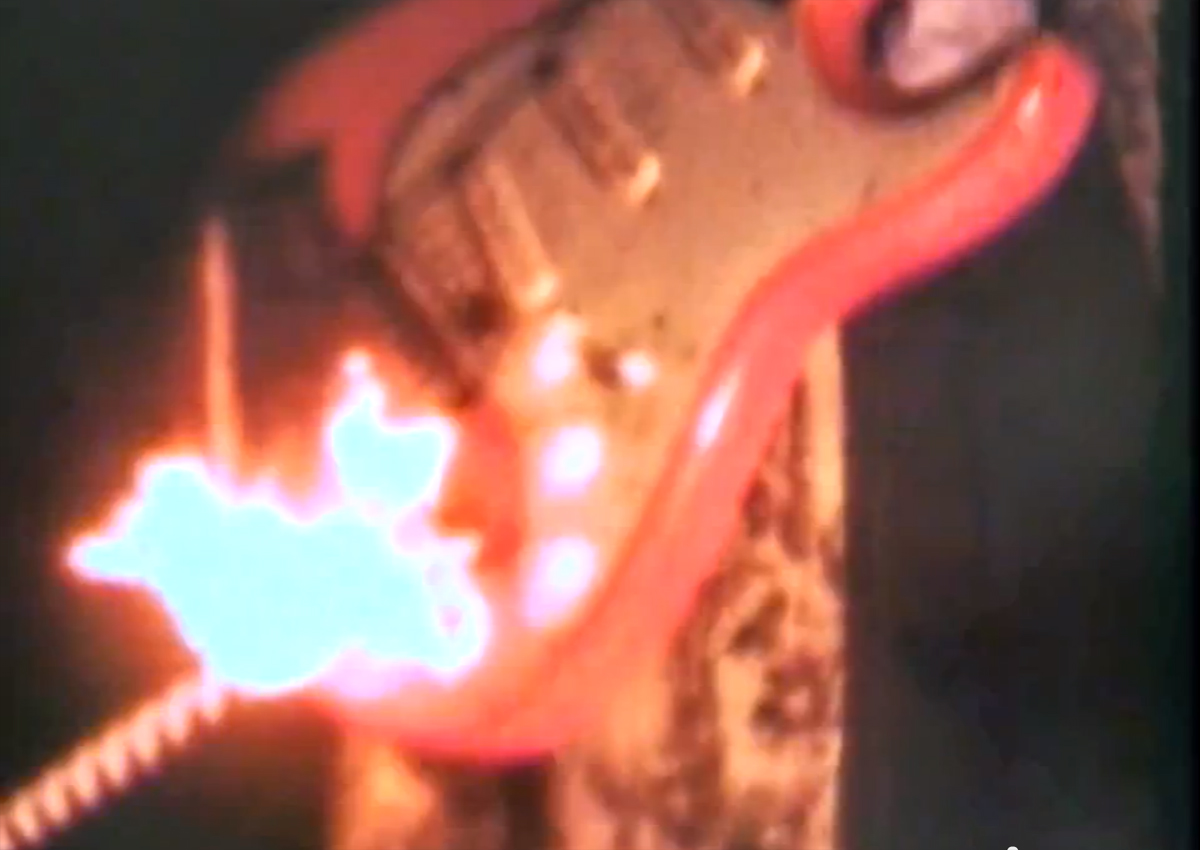 Dunedin band, Storm 1970 - The infamous fire incident that banned them from Dunedin City Council Venues. Sanderson is mobbed on stage, James sets fire to his Fender Stratocaster guitar.
The images are screen grabs from a lost poor quality standard 8mm movie.
Alan James: lead Guitar, John Sanderson: vocals, Craig Lawrence: drums, Tom Duff: Bass